Hardwood Floor Repair Tips
Jun 1
Before beginning any kind of hardwood floor repair project, it is important to assess the damage first. This will save you time and money. Make sure to purchase the correct repair kit by asking your local home improvement store or hardware store. If you're not sure, ask the wood manufacturer. After all, you don't want to damage your floor even more! Having the right tools to repair your floor is crucial to avoiding costly mistakes. This article will provide you with some tips to get the best results when dealing with a damaged hardwood floor.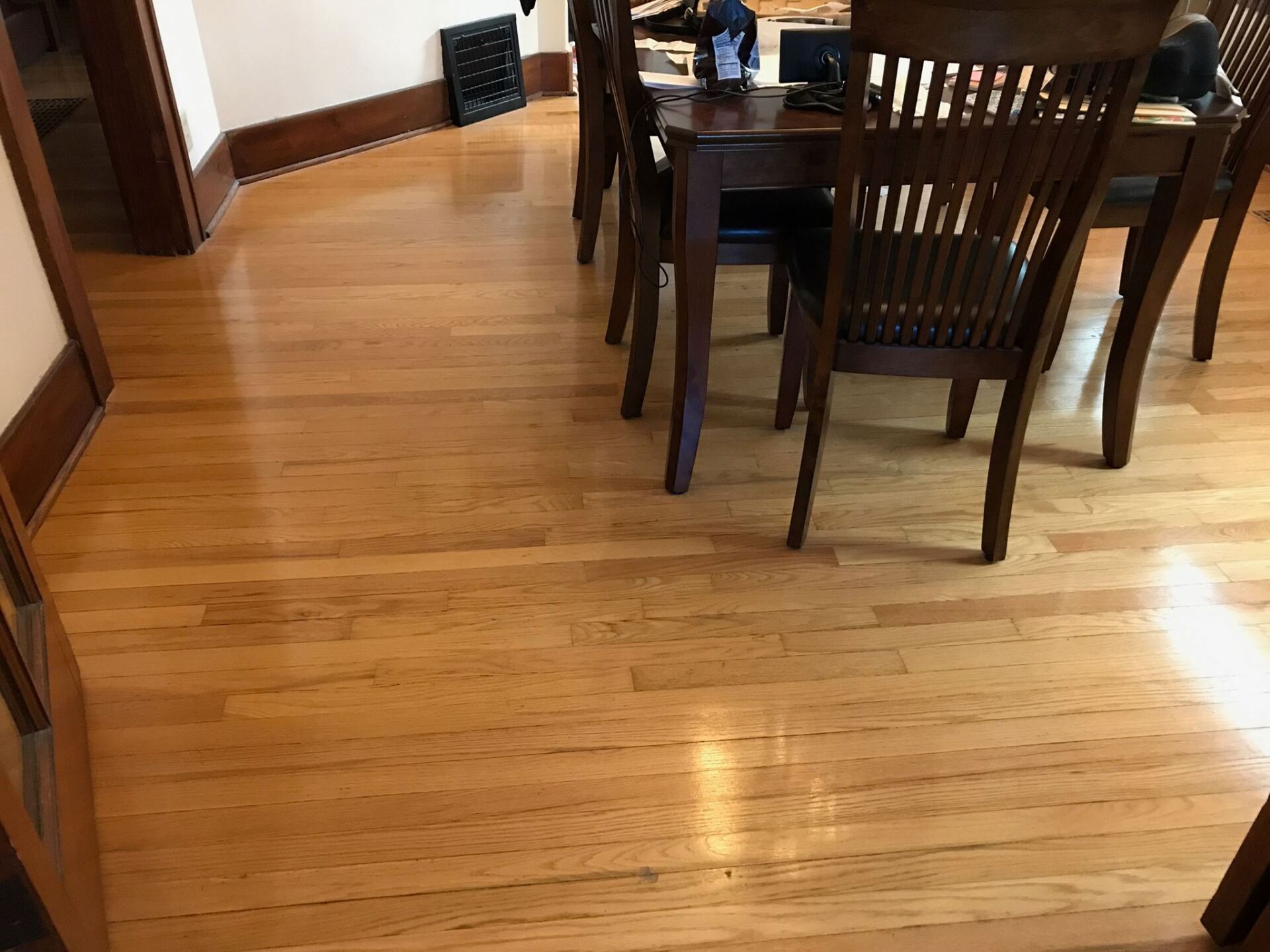 Water damage
Before you call for help with water damage hardwood floor repair, make sure you identify the source of the leak. You may need to turn off the water main or call a plumber for emergency assistance. If you are unsure about the source of water damage, check for leaks in doorways, around windows, and underneath sinks and bathtubs. If you spot any of these signs, call a professional immediately. Then, follow the tips below to protect your hardwood floors.
First, determine the level of the water damage. A water-damaged hardwood floor will lose color if the water has reached the floorboards. Mild damage will cause whitish circles to appear, while dark black staining indicates infiltration. This requires major repairs to the floorboards. Similarly, extreme water damage may cause boards to stand out in different locations, which will need to be removed and replaced. Further, if the water has penetrated the floorboards to the point where the surface is swollen, it will cause cupping, the opposite of crowning. This can cause serious problems if it is not resolved immediately.
Mildew damage
Water is our friend, but its presence in our homes can be a dangerous one. Excess water can easily ruin our floors, belongings, and more. A leaky air conditioner or heater, broken pipes, and natural disasters are just a few reasons why we may suffer from water damage on our floors. Here are some tips for preventing water damage and repairing your wood floors. Keeping water out of your home is essential, as excessive moisture can lead to fungus and mildew growth.
Wood flooring can absorb water quickly and release it slowly, so it's important to check for signs of moisture before doing any damage. Water can penetrate through seams and break in the coating. It can also enter the wood floor through baseboards, heating registers, and dirt. The best way to prevent damage to your floor is to follow these steps:
Refinishing
The preparation of hardwood floors is a vital aspect of the entire process. Proper preparation is 90% of the success of a hardwood floor refinishing project. For example, if the shoe molding, also called quarter-round, isn't removable with a putty knife, use a molding bar instead. Don't use large crowbars, as these can damage the shoe molding. A putty knife will also work well for stubborn shoe molding.
Depending on the level of wear and tear on your floor, you may need to refinish your wood floors up to five or six times. For smooth finish wood floors, the number of times can be increased to six times. In cases where daily wear and traffic are low, refinishing is not necessary. But if the wear and tear are too great to warrant such frequent maintenance, you may need to refinish your floors more often.
Touch-up kit
If you've got a scratch or gouge on your hardwood floor, consider using a wood filler touch-up kit. These kits are made to cover scratches and dents, and typically contain an assortment of putty sticks in different pre-stained colors and a clear finish. The best kits include all of the materials you need to do a simple touch-up job, such as applying finish or covering nicks and gouges.
Wood Flooring Touch-Up Kits can cover light scratches, chips, or blemishes. These kits contain putty sticks and stain markers that blend well with the wood's finish. They are safe to use, too! The Kits come with detailed instructions and an information card from the manufacturer, which you can read in advance before purchasing a kit. However, if you're unsure of the steps in the touch-up process, you can try DIY repair techniques for minor scratches.
Replacement boards
There are several steps to replacing damaged floorboards, and they all start with measuring the area of the affected board. The old floorboards may have been held down by nails, glue, fasteners, or tongue-and-groove systems. Measure the area carefully so you can purchase the right replacement boards. If you're unsure of how to measure, consult a professional. Make sure you take measurements of all areas, including the area where the board will be installed.
Before installing new boards, carefully measure the width and length of the old ones. Once you've measured, cut the new ones to fit over the old ones. If the board is grooved, cut the lower lip of the groove using a chisel. Be sure to shim the new boards with kraft paper so they fit over the old ones. After cutting the new boards, sand them to remove any unevenness.
Marksman Flooring
3815 26th Ave Moline, IL 61265
563-723-0143
quad cities flooring
flooring quad cities
flooring installation davenport ia
https://www.facebook.com/MarksmanWoodFlooring
https://g.page/marksmanwoodflooring?share
http://www.gbguides.com/marksman-flooring.html 
https://trustedpros.com/company/marksman-flooring 
https://www.webwiki.com/https://www.marksmanflooring.com/ 
https://www.qdexx.com/US/IL/Moline/Contractors/US-IL-Moline-Contractors-Marksman-Flooring-Marksman-Flooring 
https://www.b2bco.com/marksmanflooring/ 
http://www.wherezit.com/listing_show.php?lid=2301144 
http://webmastersmarket.net/directory-construction/listing/marksman-flooring/ 
https://globalcatalog.com/marksmanflooring.us 
https://il.yalwa.com/ID_139656470/Marksman-Flooring.html 
https://www.a-zbusinessfinder.com/business-directory/Marksman-Flooring-Moline-Illinois-USA/33514275/ 
https://www.molineonline.us/profile/marksman-flooring 
https://www.tuugo.us/Companies/marksman-flooring/0310006808901 
http://www.travelful.net/location/4828367/united-states/marksman-flooring 
https://trueen.com/business/listing/marksman-flooring/206890 
http://www.directory2020.com/illinois/moline/home-services/marksman-flooring 
http://www.swizzness.com/home-services/marksman-flooring 
https://www.dreamhauzz.com/illinois/moline/flooring/marksman-flooring 
https://www.mentorhub.info/illinois/moline/business-growth/marksman-flooring 
https://www.fixerhub.com/illinois/moline/home-services/marksman-flooring 
https://www.consultsdirect.com/consultant/marksman-flooring 
https://www.nextbizthing.com/illinois/moline/home-20-garden/marksman-flooring 
https://www.dirdirectory.com/illinois/moline/dir-center-organization/marksman-flooring 
http://www.smartfindonline.com/home-renovations-and-maintenance/marksman-flooring 
https://citylocal101.com/biz/marksman-flooring 
https://www.cylex.us.com/company/marksman-flooring-35803603.html 
https://firmania.com/moline/marksman-flooring-9493148 
http://tupalo.com/en/users/3311044 
https://www.manta.com/c/m1962xd/marksman-flooring 
http://www.usaonlineclassifieds.com/view/item-1638877-Marksman-Flooring.html 
https://www.dennisdemo.com/united-states/moline/home-services/marksman-flooring 
https://www.hrbusinesslive.com/professional-services/marksman-flooring